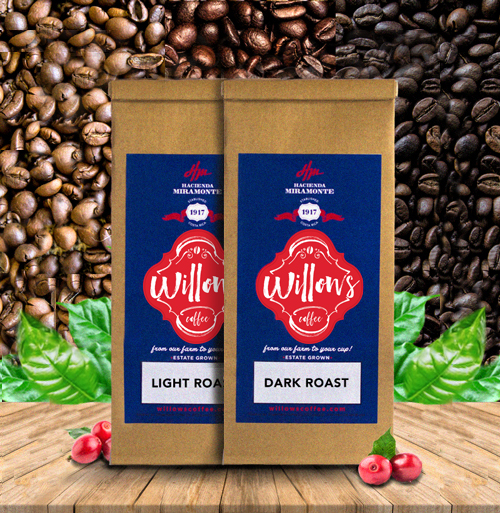 Two 12OZ PACK BUNDLE
An offer for those who would like to share the gift of willows, or to keep at hand if you're always on the move. Select a bundle of your favorite roast or mix it up!
Selectively Picked - only the ripe cherries are harvested and they are picked individually by hand.
We provide bank level security through Stripe. One of the world's best, most secure, and most innovative online payment processors, so you don't have to worry about it - full SSL encryption and PCI compliance.